EXPERIENCE THE MAGIC OF LIVE OPERA.
Each year, Lyric Opera of Kansas City invites students to attend a final dress rehearsal at the Kauffman Center for the Performing Arts where they are enthralled by the music and drama of the opera.
Prior to the dress rehearsal, teachers receive access to curricular resources to ensure students acquire tools to unlock opera's potential. To further the experience, teachers may schedule an in-school or virtual Lyric Opera Prelude prior to the dress rehearsal.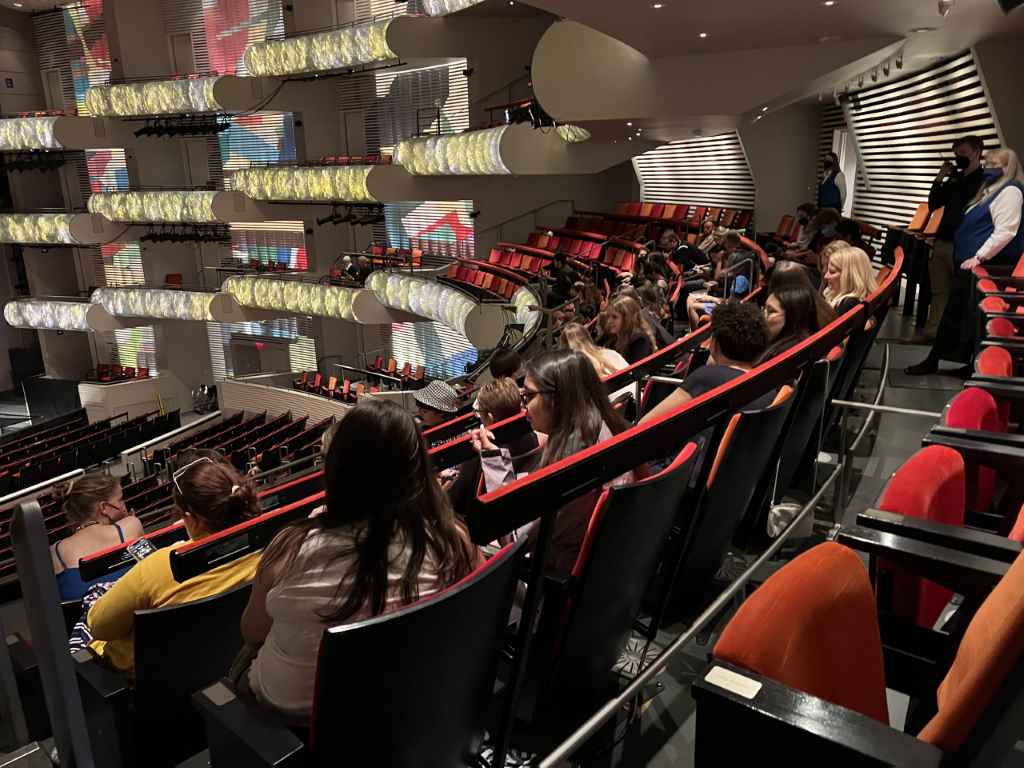 All shows are recommended for grades 5 and above. For more information regarding content, reach out to
education@kcopera.org.
All operas are accompanied by the Kansas City Symphony.
2023–2024 Student Dress Rehearsals
Roméo et Juliette
Thursday, March 7, 2024 | 6:00 pm
Sung in French with English titles
Journey to Valhalla
Wednesday, May 1, 2024 | 6:00 pm
Sung in German with English titles
StudeNt Dress Rehearsal FAQ
$6 per individual (dress rehearsal seating and access to curricular resources) with optional Lyric Opera Prelude for $200
Minimum Group Size– 10 attendees*
Please review the suggested registration timeline below according to dress rehearsal date.
30 days prior- registration and preliminary number of attendees due
17 days prior- final number of attendees due
14 days prior- invoices issued
7 days prior- payment and list of attendee names due
Payment may be made by check or card.
A Lyric Opera Prelude designed especially for your class in alignment with curricular goals can be scheduled prior to the dress rehearsal. Deliverable in-person at your school or virtually, these sessions are facilitated by Lyric Opera education staff and and artists. Lyric Opera Preludes are crafted to orient students to the world of opera and invite consideration of how opera can open their world.
Transportation to and from the Kauffman Center is the responsibility of the visiting group. Funding to help schools defray the cost of transportation may be available through the Kauffman Center's Open Doors Transportation Fund. Buses may be accommodated at the Kauffman Center.
Parking is available in the Arts District Garage or on nearby streets. Garage costs may be found on the Kauffman Center's website here.
Groups with individuals requiring accommodations are encouraged to reach out to education@kcopera.org.
Student and Educator Rush Tickets
Can't make it to the dress rehearsal? There's another option! Discounted student and educator rush tickets are available. More information here.